Come on, it's Christmas. Let's all dress up and have some fun!
Whether it's a get-up for the kids, you, or the whole family, nothing screams Christmas like a festive costume.
Here are some great outfit ideas to get everyone into the Christmas spirit and remember this holiday for years to come.
Hilarious Christmas outfits for festive fun
1. The classic Christmas jumper
When it comes to Christmas outfits, the classic Christmas jumper is where it's at. There are so many variations to this Holiday costume, from stylish to hilarious, that you really can't go wrong.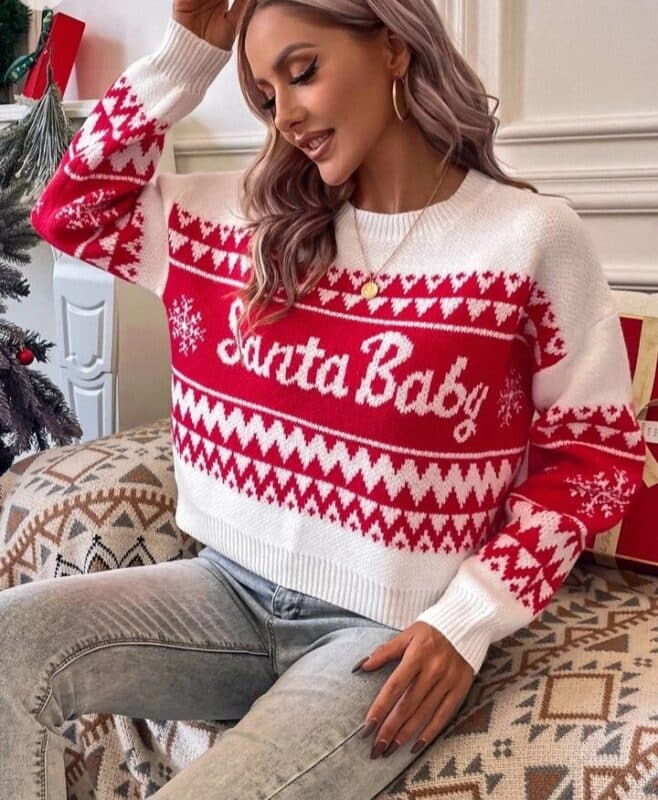 We found this at: forhappybaby
2. Blow up turkey
When you're in the mood to serve up some laughs this holiday season, the turkey costume is a great option. We like something inflatable like this one from Temu that makes you look extra juicy.
We found this at: forhappybaby
3. Christmas gifts
What's funnier (and wittier) than presenting yourself as a gift?! This hilarious Christmas outfit is lightweight and soft so you can wear it throughout the party without feeling uncomfortable.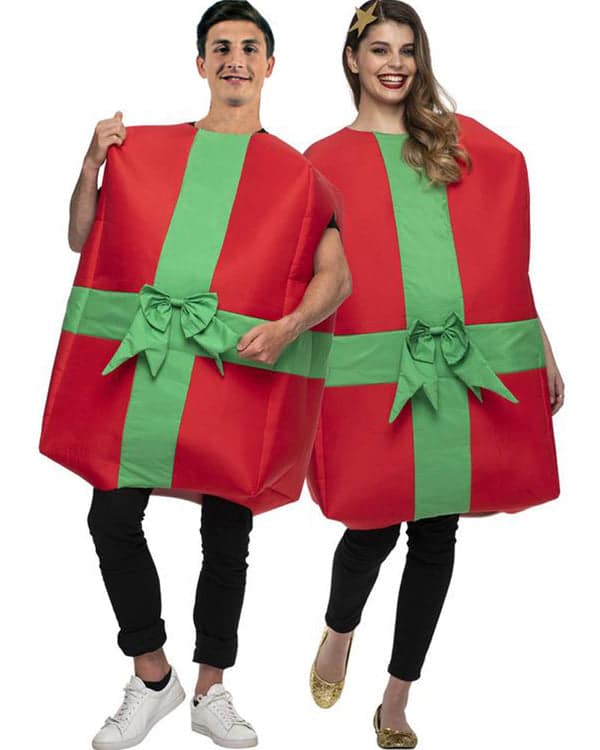 We found this at: forhappybaby.com
4. Mrs. Claus
Is their dad out of the picture? Suit up as Santa's better half this Christmas to hand out presents. Your kids will love you!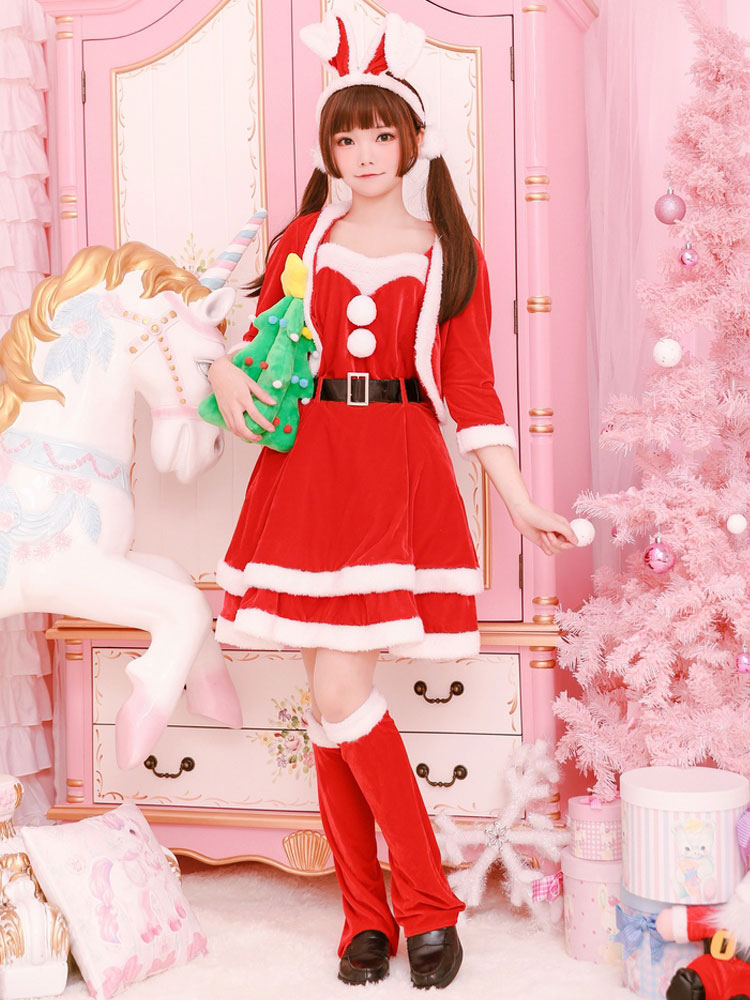 We found this at: forhappybaby
5. For the Christmas babies
Let's not forget the littles! We love dressing up in Christmas outfits as a family and taking photos. This Christmas-themed bodysuit with a front bow is adorable and festive.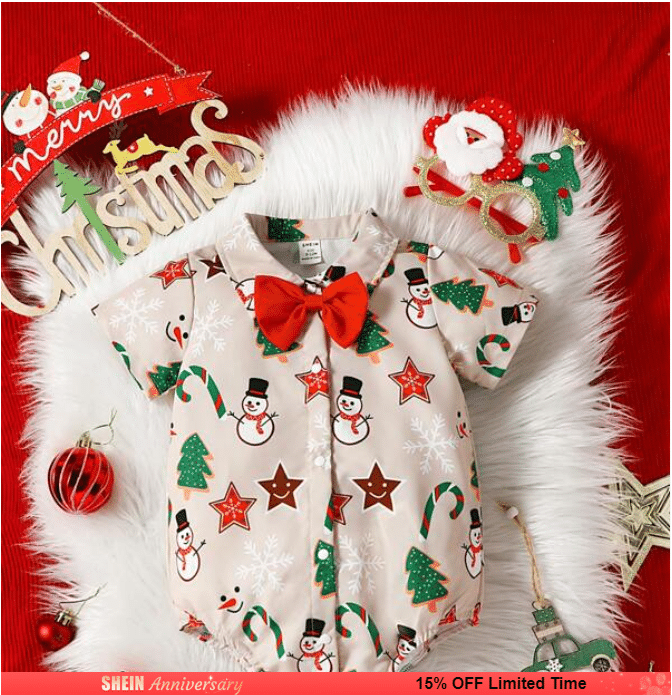 We found this at: Shein
Further reading: 10 Beautiful personalised Christmas gifts for kids.
More Christmas-themed clothes
6. Christmas elf
Mrs. Elf all is dressed up and ready to make Holiday mischief. Wear it to a showing of the movie Elf on Christmas day with your family. Your kids may or may not approve.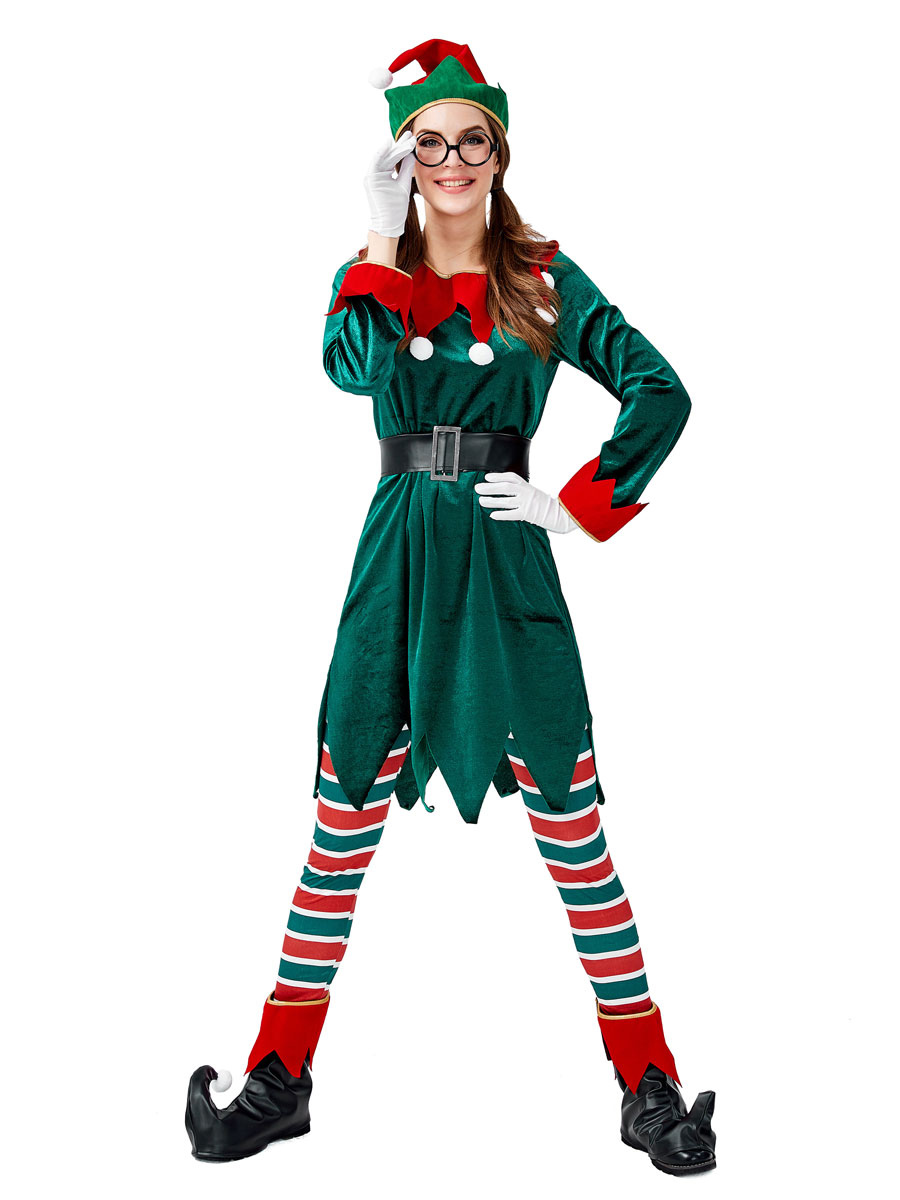 We found this at: Milanoo
7. Santa himself
Dressing up as Santa himself has advantages. It's the perfect Christmas outfit if you're a single mum, plus you can reuse the costume for next year's holiday bash.
We found this at: Costume Box
8. Be a reindeer
If you're tired of being Santa and want to try something different, this reindeer jumpsuit will do the trick. It's comfy and warm, perfect for the cold weather.
We found this at: Costume Box
9. Be the tree!
Be the life of the party…be the tree! Literally. Everyone will gather 'round when they see you in this hilarious Christmas outfit. Comes with a star topper hat, decorations and gifts.
We found this at: Light in the Box
10. Don't forget the dog
Your furry friends deserve a holiday makeover, too. If you don't like dressing up your pets in full Christmas outfits, a festive bandana like this one, a patterned bow, or a Santa hat is perfect.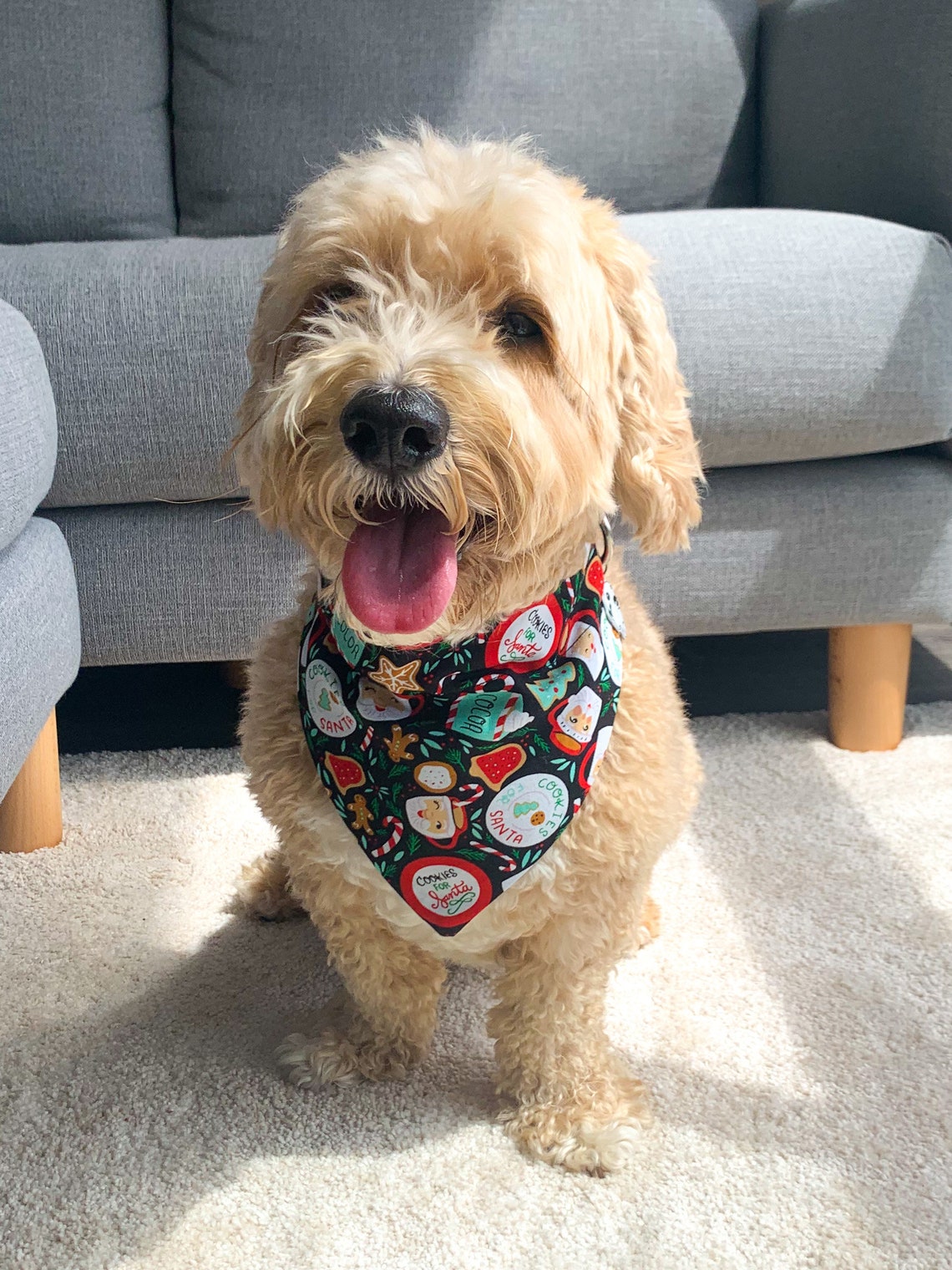 We found this at: Etsy
We hope you liked our list of hilarious Christmas costumes
Remember, the holiday season is not just about decking the tree; it's also about decking yourself out in a hilarious Christmas outfit to bring joy to all who see you!
From classic Christmas jumpers to blow-up turkeys that'll make you look extra juicy (in a good way), we've got your festive fashion covered. And who could resist becoming a walking Christmas gift or Mrs Claus herself?
We've even got options for the little ones and your furry friends – because, let's face it, Christmas costumes are for everyone in the family, even the four-legged members.
So, whether you're dressing up as Santa, an elf, a reindeer, or even the tree itself (complete with star topper hat and decorations), remember that it's all in the name of festive fun.
Don't be a Grinch; let's all dress up, have some fun, and make this Christmas one to remember forever!