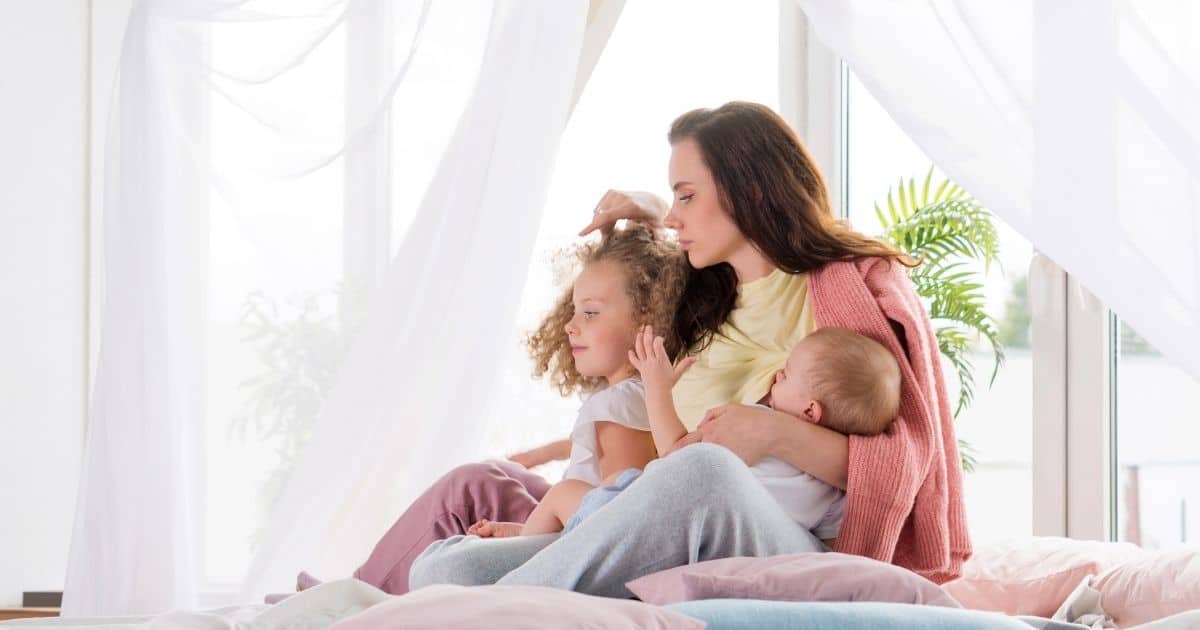 Contents:
Being a solo mum on Father's Day is really challenging. I know people who have taken their kids out of school and on holiday just to get away from it all. It can be truly heartbreaking for our little ones who don't have a dad around to celebrate with.
Yet, like everything in single mum life, we can make it work!
To get you started, here are some suggestions on how to do Father's Day as a single mum.
Start a conversation
Fathers' Day is the perfect opportunity to talk about the man who gave you a wonderful gift: your child. But it can be incredibly difficult and painful for single mums to acknowledge a dad who was never in the picture, who left you to parent alone, or who was possibly abusive.
According to Womens Health Mag:
"Clinical psychologist John Mayer, Ph.D., author of Family Fit: Find Your Balance in Life says it's important to not ignore the day. 'Children cannot help but be impacted by the hype around Father's Day…At the very least, it will cause them to pause and think about their history and identity.'"
Whatever the reason for his absence, starting a conversation about their dad is one of the best ways to do Father's Day as a solo mum. Let your kids ask questions and talk about their father in an honest, matter-of-fact and respectful way.
It is important for children to celebrate their dad and the love they have for him without feeling guilty or scared that they are making you angry or depressed.
Make it a day of remembrance
If their dad has passed away, Fathers Day can be a day of remembrance.
This emotional day doesn't have to be sadness and tears. Your children can celebrate how amazing their dad was and honour his memory.
Some activities that you can do as a family include:
Watch a movie that remind you of all of him
Have dinner at his favourite restaurant
However, if their dad was less than awesome when alive, you don't have to lie to your kids. It's still a good time to make peace with the past and acknowledge the person.
Prepare your kids (and yourself) for the holiday
If Fathers Day is especially difficult, preparing yourself and your kids for the holiday ensures that stress levels are manageable.
Get ready emotionally by setting aside alone time to reflect or write in your journal. Relax and unwind the night before if you can, to make sure you are calm and ready to answer tough questions your kids may have.
Prepare your kids by communicating that it's okay to feel whatever they are feeling.
Make a Fathers Day card
Making a simple card with your kids is a heartfelt way to do Father's Day as a solo mum and honour their dad, even if he is no longer around or you are not on speaking terms.
You don't have to mail the card, either. The gesture itself is enough and helps your kids understand the importance of focusing on the positive, seeing the good and making the best of a tough situation. You can ask your kids to write a letter (or a short message) to their dad, draw pictures, or make a collage of text and photographs.
If that isn't possible, they can make a card for you instead!
Have a unique celebration
Spend Fathers Day as a solo mum with a unique celebration.
If you are friends with your ex and you feel like having a party of your own, go for it. You can start by helping your kids pick out a gift for their dad.
If the kids are staying with you because dad is away, the whole family can hop on an online call.
Further resources: 50 Father's Day gifts for under $50.
Focus on positive male role models
Another great way to spend Father's Day as a solo mum: Show your kids that fathers come in many shapes and sizes.
Just because dad is no longer around or they don't see him much doesn't mean the day is not worth celebrating.
Instead, honour the men who have always been there for them, like uncles, grandpas or your new partner.
Further reading: Finding positive male role models for your children.
Do something for you
Your kids spending the day with their father is the perfect excuse to relax and enjoy Me time.
Do Fathers Day as a solo mum and OD on self-care. Maybe it's sleeping in, taking a bubble bath or booking a well-deserved full-body massage. If you're feeling lonely, hit up your other single mum friends and have a tea party.
Now's the time to do that fun thing you've been putting off.
Further reading: 10 Crazy things to break-up the monotony of mum life.
Spend time as a family
Make Fathers Day "family day" and start a new tradition.
Many mums find that keeping their kids occupied with engaging activities helps them focus on the good things they have and distract them from the bad. A special "family day" breakfast with their favourite foods, then a picnic at the park and a movie are all great ideas.
Ultimately, it doesn't matter what you do as long as you're having fun and you're doing it together.
Keep it positive
Badmouthing the father in front of your children is a no-no, especially on this day.
It may be true that he abandoned you, or that he is a deadbeat, but it doesn't help anyone to focus on the negative. Also, he might re-appear in your kids' lives in the future as a better person and parent (it can happen), so it's important to separate your feelings for him as an ex and as a father.
Do Fathers Day as a solo mum the right way, and keep it positive for your children.
In conclusion
Navigating Father's Day as a solo mum is a challenging and emotional experience.
As we embark on this journey without Dad in the picture, remember you are not alone. Many fellow mothers find themselves in the same position, grappling with how to make this day meaningful for their children while acknowledging the absence of their father.
It's okay to acknowledge the void left by Dad's absence and to let our children express their feelings openly. By providing a safe space to share their emotions, we can help them process their thoughts and find comfort in knowing they are loved unconditionally.
Though Dad may not be physically present, we can still celebrate our positive male role models – grandfathers, uncles, or family friends who offer guidance and support. Ultimately, what matters most is the love we give and the memories we create with our children.
So, let us cherish these moments, honouring our unique journey as solo mums and nurturing our children with boundless love on this special day and every day.