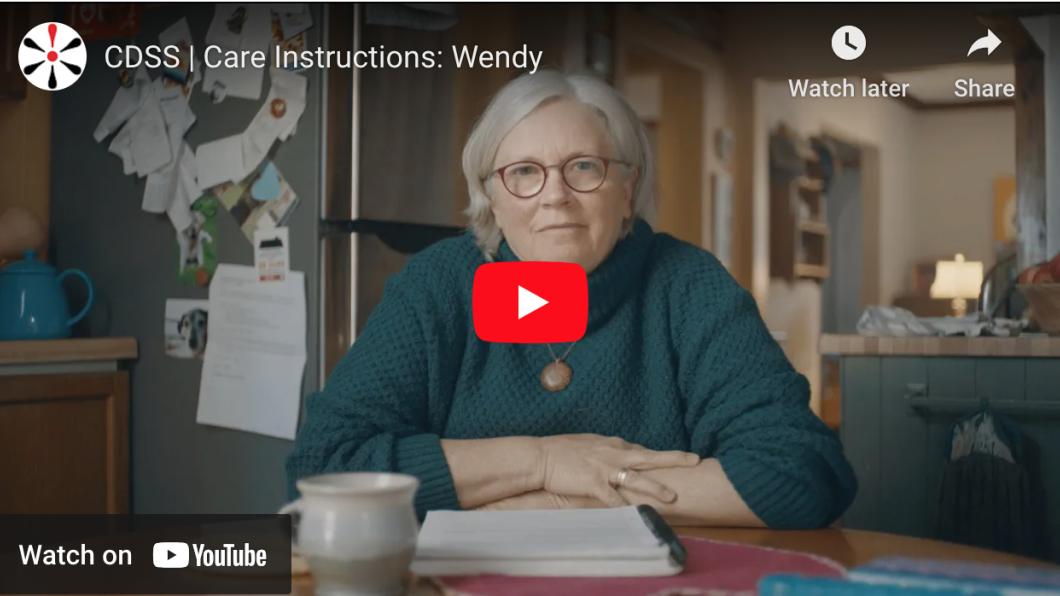 By Louise Kinross
About 15 years ago, Don Meyer, founder of the Sibling Support Project, then based in Seattle, came to Holland Bloorview to give a talk about how parents can best support the brothers and sisters of a child with a disability. One of his tips was to make future plans about care for the disabled child when the parents die, and share that information with siblings, so they don't worry that primary care will fall to them.
Yesterday I saw this video, which is part of a new awareness campaign called Care Instructions by the Canadian Down Syndrome Society. They've produced thought-provoking campaigns in the past.
It features a woman giving instructions to her child who will become the caregiver to her sister with Down syndrome when the parents die. I was taken aback watching it, because as a parent, I always received the opposite message about what I should tell my non-disabled children about the future.
From the Sibling Support Project and other sibling workshops held here at Holland Bloorview, it was suggested that I reassure them that their disabled brother will be well cared for after we die. There were resources on developing a network of support as one way of achieving this. The reality for my family was that even though we attempted to create such a circle, it wasn't sustainable and fell apart.
I'm concerned that the Care Instructions campaign may take the heat off government and taxpayers to provide round the clock, quality care to adults who need it.
The Care Instructions campaign says: "As many [with Down syndrome] will now outlive their parents, more siblings than ever are choosing to become caregivers.
When few or zero viable care alternatives exist, is that a choice?
This past March, the Ontario's Ombudsman was investigating adults with autism and other developmental disabilities who were stuck in hospitals because there was no supportive housing in the community. This echoes a 2016 investigation, called Nowhere to Turn, into over 1,400 complaints that Ontarians with developmental disabilities were being inappropriately housed in hospitals, long-term care homes and jails.
The wait list for housing in Ontario is decades-long. And if they ever rise to the top, people with disabilities have no choice in housing if they need to rely on a publicly funded group home through Developmental Services Ontario.
Normalizing care of disabled adults by siblings can't be the answer. Some brothers and sisters may have the financial and emotional capacity to step up to the plate. But to promote this as a reasonable idea for the average family is misguided. And dangerously shifts responsibility from government and community to family.
What do you think? Post a comment!
Like this story? Sign up for our monthly BLOOM e-letter. You'll get family stories and expert advice on raising children with disabilities; interviews with activists, clinicians and researchers; and disability news.