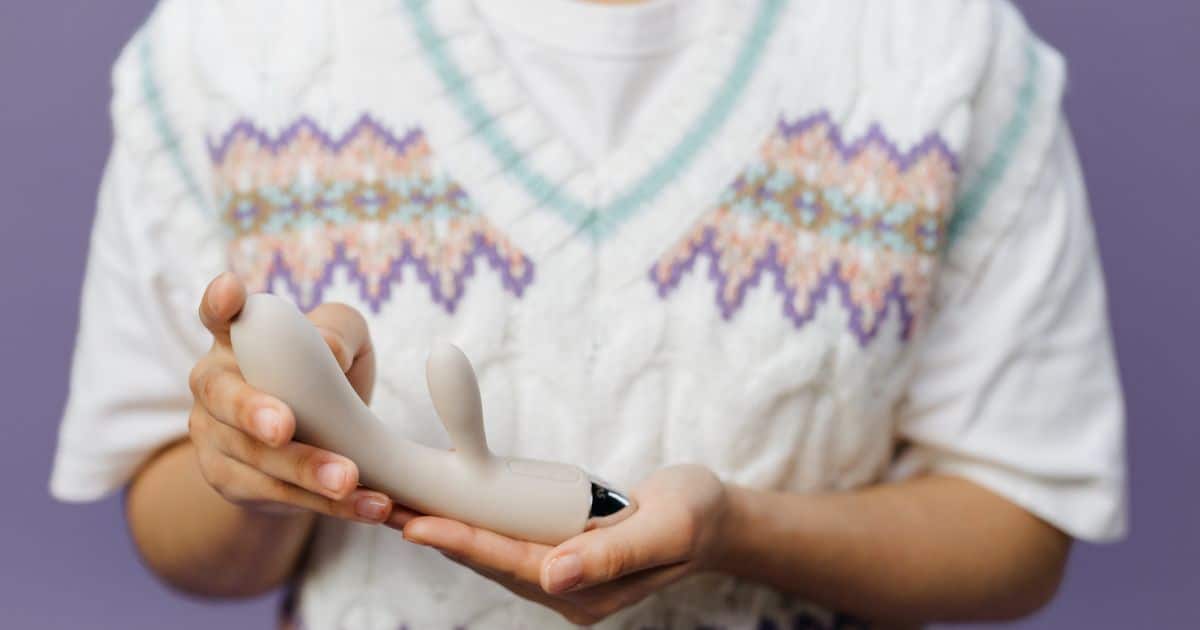 Everyone deserves some sexy bedroom fun, whether alone or with a partner. But, looking through all those plasticky sex toys online can induce some environmental guilts. For this reason, we're talking eco-friendly sex toys.
Most people are already making more sustainable choices around plastic in the home, so why not extend your sound ecological intentions to the bedroom?
Luckily, the biggest providers in the industry are already meeting our needs.
Keep reading to find out everything you need to know (as well as where to buy) eco-friendly sex toys and vibrators for sustainable bedroom fun.
In this article, I talk about:
What actually is an eco-friendly sex toy
My pick of the best eco-friendly vibrators
Reasons to choose sustainable vibrators and sex toys
New to the market? Find out what you need to know here: Buying a vibrator: Beginners guide to buying the perfect sex toy.
What is an eco-friendly sex toy?
Eco-friendly sex toys aim to reduce their environmental impact in some way by not contributing to pollution.
Instead of the usual plastic that takes hundreds of years to degrade, eco-friendly sex toys and their packaging are usually made from materials that can be recycled.
Reasons to choose sustainable vibrators and sex toys?
Environmental impact
So, about the toys you use for sex … they're typically made of rubber and plastic that emit greenhouse gases when burned or decomposed.
Currently, the global sex toy market is over $30 billion. If you do the math, that's tons and tons of harmful waste accumulation on land and in the sea.
Thankfully, eco-friendly materials such as natural rubber and steel have the lengthy capacity to be recycled and used.
Therefore, by going green, the weighty carbon footprint that surrounds sex toys is becoming significantly lower.
Reduced plastic waste
Did you know that sex toys are made of ABS-containing plastic (very hard to recycle)? They may break and get worn in time resulting in replacements. But plastics tend to stick around like bad memories, threatening life and scattering environmental poison.
By choosing eco-friendly sex toys, you're not just being conscious of your wallet but also of Mother Nature.
Think about it, eco-friendly goods biodegrade, can be recycled fully and used again … unlike the plasticky items in your pantry.
Longevity
Want to know another reason why choosing sustainable sex toys is smart? Longevity – (pardon the pun) lasting much, much longer than your dalliance at the moment, for sure.
Eco-friendly materials such as recycled silicone and stainless steel are designed to be durable. Yes, they're a lot stronger than their traditional rubber and plastic counterparts.
This means you can explore all the ways of sexual pleasure while reducing waste and keeping to your budget (no frequent replacement). It's a good deal.
Ethical production
Companies that push for eco-friendly sex toys contribute to a more conscious and responsible industry. How so? Not only do they promote and encourage just business practices, but they also ensure ethical sourcing of materials.
Do you think that's good? More than good actually, it's great. From upholding rights to health and safety, your favourite sustainable sex toys go through each business supply chain point, ethically.
Basically, these megacorps are not just earning money … they're also putting yours, the workers, the consumers and the planet at their utmost priority.
Body-friendly materials
Okay, you love adventurous sex … that's cool. But did you know that many old-school sex toys contain harmful chemicals such as phthalates?
Imagine, getting close to that thing without knowing how detrimental it could be to your health in the long run? Would you still love crazy sex all the same? I don't think so.
Fortunately, eco-friendly sex toys are not putting a stop to your sex drive. They're made of body-friendly materials that you can use without worrying about your safety and health.
My pick of the best eco-friendly vibrators
Love Not War Laska Sustainable Vibrator
Lovehoney is a pioneer when it comes to sustainable sex toys. An example is their cleverly designed Love Not War Sustainable Rabbit Vibrator. This top-rated toy features a silicone and aluminium body that feels amazing on the skin. It has 11 vibration functions, is USB rechargeable and perfect for solo or couple play. What's not to love?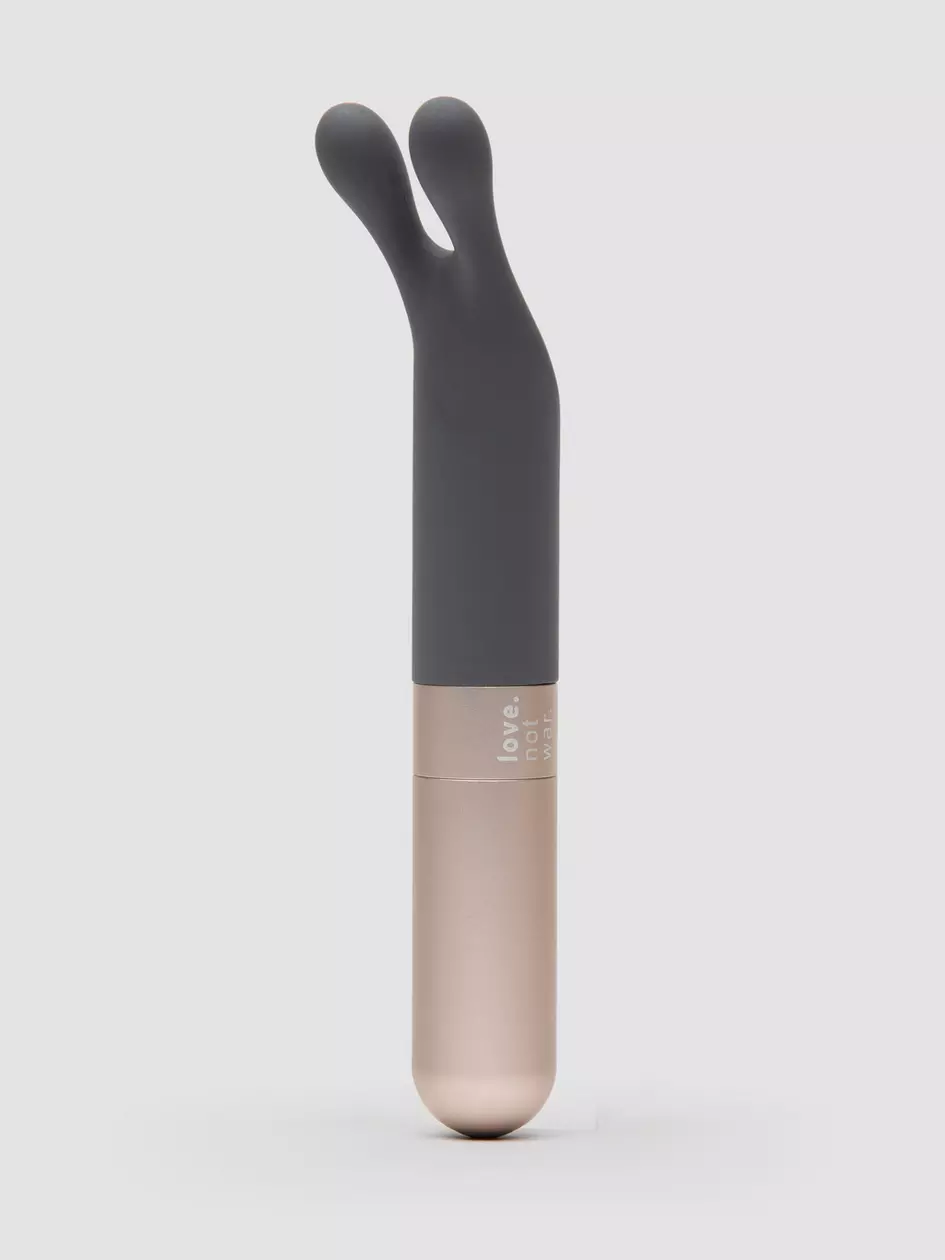 Stockist: Lovehoney
Womanizer Premium Eco Recyclable Clitoral Stimulator
Eco friendly sex toys like the Womanizer Premium Eco make pleasure completely guilt-free. This sustainable superstar is made from recyclable Biolene that is made from 70% plant materials. And they plant one tree for every device sold!
Stockist: JouJou
Dual Ended Glass Dildo
Nothing is more erotic than dual stimulation … especially with this Dual Ended Glass Dildo! Not only does this toy look super cool, but its ability to retain heat and cold makes for increased stimulation just the way you like it. And don't worry, it's fracture-resistant if you're playing a little rough.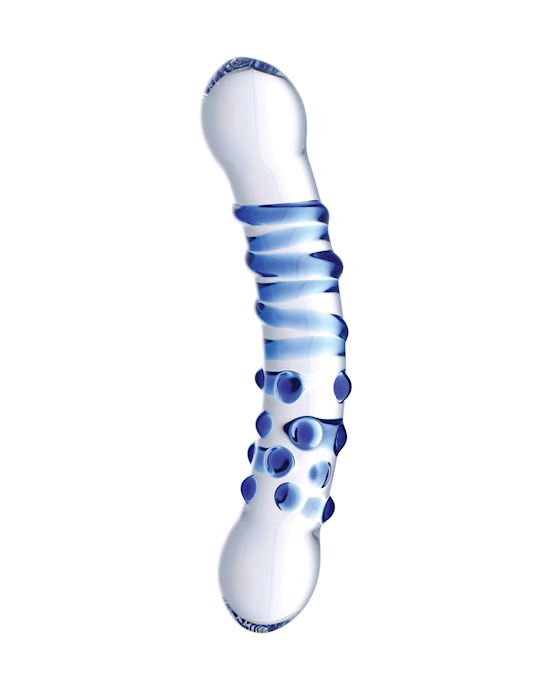 Stockist: Adult Toy Megastore
Love Not War Amore Sustainable Bullet Vibrator
We're all for eco friendly sex toys that are discreet and travel friendly. The Love Not War Amore bullet vibe is small but powerful, lightweight and perfect for on-the-go pleasure. Enjoy 7 different vibration speeds and a sleek, stylish design that is safe for the body and the environment.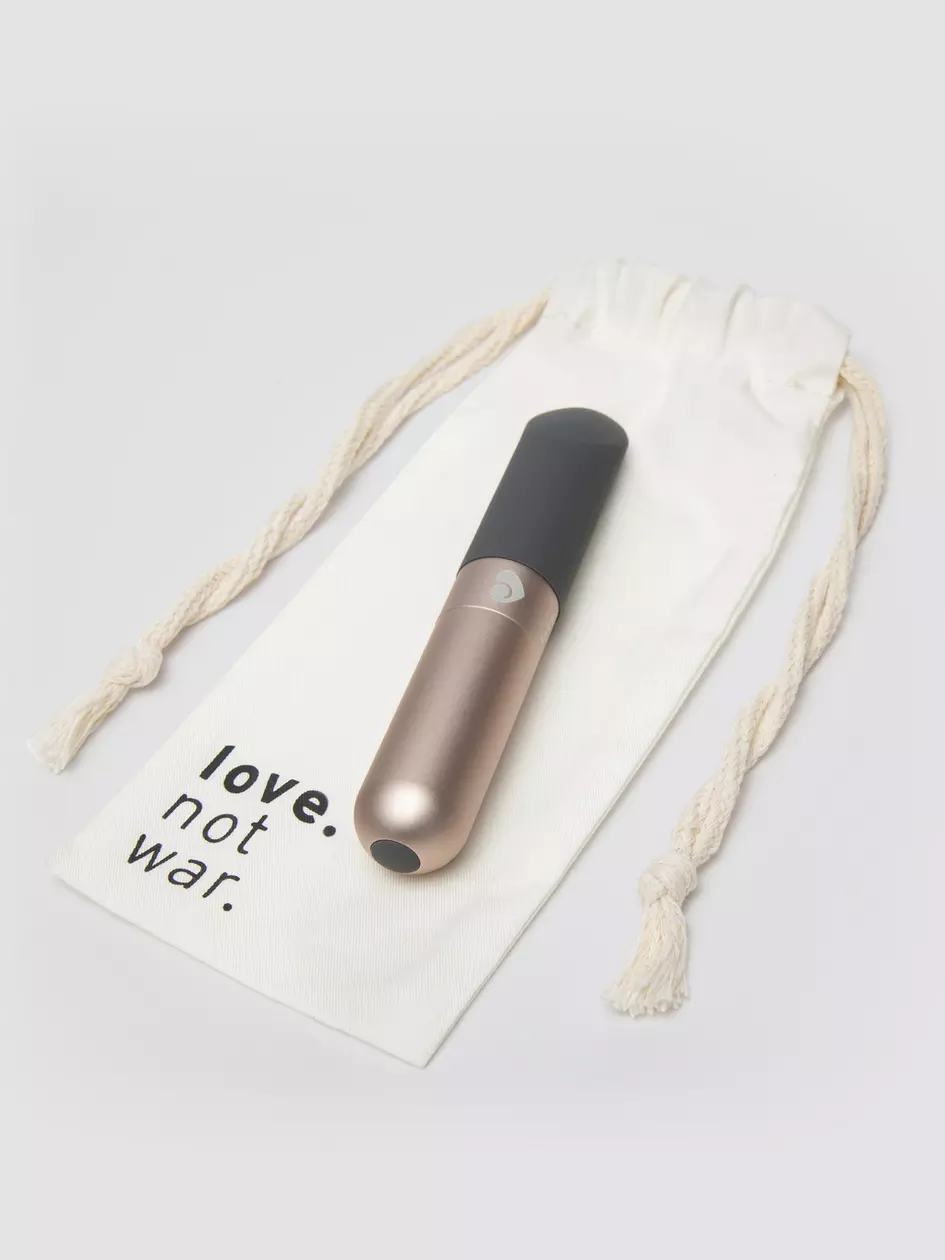 Stockist: Lovehoney
Blush Gaia Eco Biodegradable Vibrator
It's hard to believe that the world's first biodegradable vibrator is made from bioplastic derived from cornstarch. This makes the revolutionary Gaia Eco vibe compostable and recyclable. It's free from latex and phthalates and is affordable and easy to use…perfect for beginners looking for eco friendly sex toys.
Stockist: Nudie Co.
Womanizer Premium 2 Air Pulse Clitoral Vibrator
For fans of the Womanizer, this relaunched Premium 2 version ticks both the pleasure and the planet boxes. New additions include new colours and even more intensity levels. Best of all, it's made using 41% less plastic than it's standard predecessor.
Stockist: Adult Toy Store
Beaded Sensual Glass Dildo
This beaded glass dildo is one of the top-rated and best-selling eco friendly sex toys on the market. The borosilicate glass material is hypoallergenic and can be cooled or heated for solo/shared bedroom fun. Great for internal or external stimulation.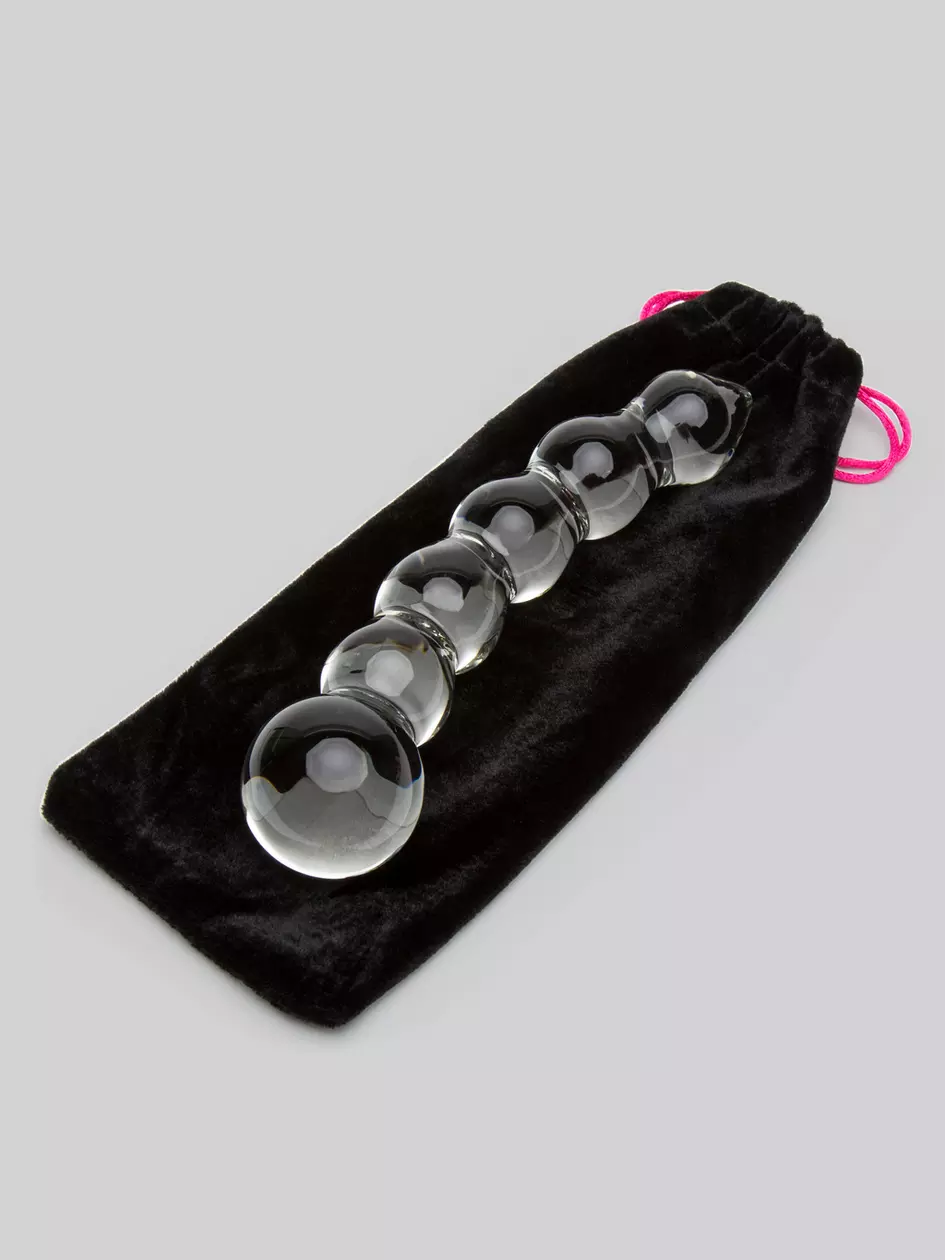 Stockist: Lovehoney
What to look for when buying earth friendly adult toys?
Responsibly sourced materials
As we rely on natural extracts to produce sustainable sex toys, the production leaves an environmental footprint. However, with responsible sourcing, we can make sure that raw materials are acquired with care for our dame nature.
Buying eco-friendly sex toys should be a matter of sustainability. And the first step to reaching that goal is changing one's purchasing behaviour.
Green minds think; responsible sourcing of materials. This is a powerful means to reduce carbon and energy consumption … and make a positive impact on the environment.
Rechargeable batteries
You read that right … rechargeable batteries should be on your things-to-look-for list for sustainable sex toys.
The thing that many people don't know about is that rechargeable batteries are an eco-friendly solution … in what way? Simple, it reduces battery waste.
Rechargeable batteries can replace thousands of toxic single batteries, sucking Mother Nature bone dry. This means you have a lesser hand on the growing greenhouse gases and their global warming impact.
Even better, it's good for your wallet too.
Energy efficiently
So, what's the point of energy efficiency? It matters on two fronts. Eco-friendly speaking, it can lessen the amount of energy consumed and the fossil fuel that pumps the greenhouse gases out.
Economic-wise, you're helping the demand meet the supply. You can help create jobs and stabilize extremely volatile prices.
Thus, when you're buying sustainable sex toys, it only makes sense that you think of these things before purchasing.
After all, you just don't want to enjoy sexual pleasures. As an earthling, you want to buy eco-friendly sex toys that don't mess with the planet.
Durability
Wondering why you should look for eco-friendly sex toys that are durable? While durability gets pricey, it makes for a great investment (in the long run).
If a product is robust, this means the materials used are also better. They create less waste and even lesser environmental impact.
Moreover, durable products are not prone to frequent breakages that result in replacements and repairs. Eventually, the expenses quickly pile up, making it more costly.
Yes, help the planet … and help your wallet too.
Recyclable packaging
Since you're bent on being green, you shouldn't just think of the eco-friendly sex toy you're buying. Think of the packaging to. Is it eco-friendly?
Eco-friendly packaging is made from recycled materials. Therefore, by choosing a biodegradable wrapping, you can help reduce the production waste.
In addition, the production process becomes more efficient. You're indirectly making a stand for companies to save our natural resources and reduce their negative environmental impact.
All these because you're opting for recyclable packaging.
Make sure it's ethically produced
Ethical production is not just about creating sustainable sex toys but prioritising the interests of all parties involved (consumers, communities and earth). That said, wouldn't you want to support businesses that practice ethical production?
Eco-friendly sex toys that have a lingering positive impact on the environment and communities are products of ethical manufacturing.
In short, by choosing products that are ethically produced, you are causing companies to think in an ethically conscious way.
Thanks to your ethical consumerism, they'll be forced to pay attention and embrace positive supply chain processes.
Final words about eco-friendly vibrators
In today's world where going green is becoming sexy, it is pivotal to consider the environmental bearing of our everyday actions. Yes, that includes your bedroom whoopees.
Eco-friendly sex toys give you an opportunity to make your ecological intentions known … even behind closed doors.
You can show love for both the planet and have the upmost pleasure. All you need to do is support sustainable sex toys and companies that adopt ethical practices.
Tons of people are already making the conscious choice to get rid of the plastics in their lives.
So, why not rally behind them and explore the clean, green and safe world of eco-friendly sex toys?